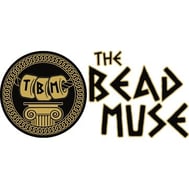 Quality has been a goal for our family since the beginning, even when we weren't financially stable enough to afford it. As an artisan, I strive to create beautiful works of art that last lifetimes.
Heirloom jewelry and art. Crafted by hand, created with love.
There is a pretty clear timeline of events in my life that led to where I am now. Most recently, I entered the State Fair of Texas Arts and Crafts competition as a Professional. I was absolutely shocked to discover on announcement day that I won FIRST PLACE in Professional Jewelry and Third place in Professional Assemblage.
First place?
Heck yeah!
Anyway, there's a lot I could tell you, but I'll keep it short.
My name is Califia. Most of the time, I introduce myself to new friends and acquaintances as Cali. I'm the reason this art website exists.
My husband is JohnDavid. He's the best. He supports all my crazy ideas and has from the beginning. Back when it was just rescued beads and broken jewelry that I salvaged and turned into new pieces. We'be had 13 wonderful years of marriage. We've rescued/helped so many pets and transported injured wildlife to rehabbers. We've gone to complete strangers' houses to help them with snakes that they didn't know how to handle, relocating the snake to a safe location. And we've vended my art at so many shows, including HERPS (Houston Exotic Reptile and Pet Shows), tiny local markets, Burtonesque events, and now, as of 2022, Thorn and Moon Magickal Markets and The Texas Renaissance Festival (as a guest artisan of Gyldanscript).
With that, I'll leave you with this tidbit…
I have so many more ideas and designs, and I hope to keep moving forward.
Thank you for moving forward with me!
Cali